Promote Talk the Talk
If you're a lover of language and you enjoy what we're doing, help us get the word out.
Flyers
Take a few of these to your local university, and pin them up on the notice boards, especially near the Arts buildings. (Make a few snips with scissors so people can tear away the strips at the bottom.)
The flyer comes in two sizes.
A4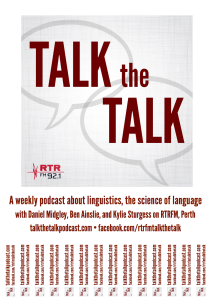 and two A5s, for when space is at a premium.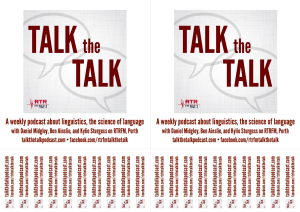 Thanks for spreading the word about Talk the Talk!