Brand names can get lost in translation.
When a company tries to market a product overseas, sometimes the result is international zany hijinks ahoy. But not all the stories are true — there are plenty of urban legends around. Who can separate the facts from the fiction?
Linguist Daniel Midgley brings your ancestors back from the grave on this episode of Talk the Talk.
---
Listen to this episode
Or subscribe via iTunes
Subscribe on Android
Click here for more options: How to listen to Talk the Talk
---
Promo with Kylie Sturgess
---
Show notes
UNSW: Indigenous Terminology
https://teaching.unsw.edu.au/indigenous-terminology
The Daily Telegraph Accuses UNSW Of "Rewriting History" For Saying Australia Was "Invaded"
http://junkee.com/the-daily-telegraph-accuses-unsw-of-rewriting-history-for-saying-captain-cook-invaded-australia/75322
Daily Tele Uncovers Academic 'Invasion' Plot… 20 Years Too Late
https://newmatilda.com/2016/03/31/daily-tele-uncovers-academic-invasion-plot-20-years-too-late/
Of course Australia was invaded – massacres happened here less than 90 years ago
https://theconversation.com/of-course-australia-was-invaded-massacres-happened-here-less-than-90-years-ago-55377
Outrage As University Teaches History Correctly.
http://www.sbs.com.au/comedy/article/2016/03/30/outrage-university-teaches-history-correctly?cid=trending
Wiktionary: pajero
https://en.wiktionary.org/wiki/pajero
Urban Legends: The Chevy Nova
http://jalopnik.com/169401/urban-legends-the-chevy-nova
The Chevy Nova That Didn't Go
http://spanish.about.com/cs/culture/a/chevy_nova.htm
Bite the Wax Tadpole
http://www.snopes.com/cokelore/tadpole.asp
Bite the Wax Tadpole?
http://www.coca-colacompany.com/history/2008/03/bite-the-wax-ta/
Come Alive!
http://www.snopes.com/business/misxlate/ancestor.asp
Worst slogan translations
http://crazytopics.blogspot.com.au/2007/01/worst-slogan-translations.html
Hey startup people: My cofounder @pauliooj made this site so you can check your startup's name in other languages. http://t.co/fYliS1SiMp

— Randall Bennett (@randallb) 25 August 2015
Word Safety
http://wordsafety.com
10 Most Unfortunate and Funny Car Names
http://www.oddee.com/item_93544.aspx
Braniff Ad Has `Naked` Option
http://articles.sun-sentinel.com/1987-02-05/business/8701080195_1_diego-garrido-wording-largest-hispanic-advertising
These Mistakes Will Kill Your Company's Prospects When Trying To Go Global
http://www.businessinsider.com.au/these-mistakes-will-kill-your-companys-prospects-when-trying-to-go-global-2011-12?r=US&IR=T
Burrada
Google Books link
Naming Faux Pas
http://www.namedevelopment.com/naming-faux-pas.html
We will lowercase internet effective June 1, when the 2016 Stylebook launches. #ACES2016 pic.twitter.com/nGz63zc5YP

— AP Stylebook (@APStylebook) 2 April 2016
Also, we will lowercase web in all instances – web page, the web, web browser – effective June 1. #ACES2016

— AP Stylebook (@APStylebook) 2 April 2016
Urban Dictionary: don't at me (don't @ me)
http://www.urbandictionary.com/define.php?term=don't+at+me+(don't+%40+me)
The Accidental History of the @ Symbol
http://www.smithsonianmag.com/science-nature/the-accidental-history-of-the-symbol-18054936/?no-ist
Ray Tomlinson, email inventor and selector of @ symbol, dies aged 74
http://www.theguardian.com/technology/2016/mar/07/ray-tomlinson-email-inventor-and-selector-of-symbol-dies-aged-74
Ray Tomlinson, The Creator Of Email Who Popularized @ Symbol, Dies At 74
http://www.ibtimes.com/ray-tomlinson-creator-email-who-popularized-symbol-dies-74-2331307
"I am frequently asked why I chose the at sign, but the at sign just makes sense."
http://arstechnica.com/business/2016/03/e-mail-inventor-ray-tomlinson-who-popularized-symbol-dies-at-74/
Slash: Not Just a Punctuation Mark Anymore
http://chronicle.com/blogs/linguafranca/2013/04/24/slash-not-just-a-punctuation-mark-anymore/
Citroen C4 Cactus Ushers In A New Kind Of Low Cost Car
http://www.thetruthaboutcars.com/2014/02/citroen-c4-cactus-ushers-in-a-new-kind-of-low-cost-car/
Mitsubishi Starion
https://en.wikipedia.org/wiki/Mitsubishi_Starion
Seen in Sicily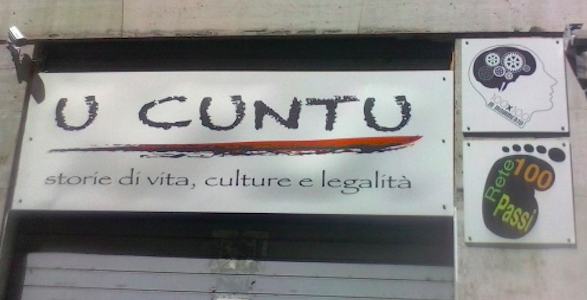 ---
Show tunes
Find the tracks we play on the RTRFM webpage for this episode.
Image credit: Arran from Facebook