We're continuing our discussion of a controversial paper about how new languages get started.
When you start talking about creole languages, the linguistic becomes the political very quickly. So what are linguists saying about this work? And is there anything creoles have in common?
We take it up with linguist John McWhorter on this episode of Talk the Talk.
---
Listen to this episode
Download this episode
Listen on our Patreon page
Subscribe via iTunes
Subscribe on Android
Click here for more options: How to listen to Talk the Talk
---
Promo with Kylie Sturgess
---
Patreon supporters
We're very grateful for the support from our burgeoning community of patrons, including
Anthony
Christopher
Beks
Christian
Chris
Damien
Erin
Mathias
Oleksandr
Abraham
Christy
David
Kat
Matt
Whitney
and the podcast Lingthusiasm.
You're helping us to keep the talk happening!
Become a Patreon supporter yourself and get access to bonus audio and video, extra blog posts, Talk the Talk merch, our infamous Cutting Room Floor posts, and more!
Patreon extras for this episode
Episode 303: Creoles 2 for everyone
Video episode 303: Creoles 2 for Patreon patrons
Interview with John McWhorter, 2017-09-08 (complete) for Patreon patrons
Cutting Room Floor 303: Creoles 2 coming soon
---
Show notes
Indigenous dictionary may save the Miriwoong language from extinction
http://www.abc.net.au/news/2017-09-07/dictionary-saves-miriwoong-language-from-extinction/8877624
Mirima Dawang Woorlab-gerring: 'Mirima Place for Talking'
http://mirima.org.au
Miriwoong on the App Store
https://itunes.apple.com/au/app/miriwoong/id994029653?mt=8
John McWhorter: LECTURE ONE: ARE CREOLES NOTHING BUT HYBRIDS?

John McWhorter: LECTURE TWO: HAS IT BEEN SHOWN THAT CREOLIZATION DOESN'T YIELD A TYPE OF GRAMMAR?

John McWhorter: LESSON THREE: DOES GENERATIVE SYNTAX REFUTE CREOLE EXCEPTIONALIST CLAIMS?

Lexicon Valley: From Pidgins to Creoles
http://www.slate.com/articles/podcasts/lexicon_valley/2017/09/john_mcwhorter_on_the_process_by_which_creole_languages_are_born.html
"Roses are red
Gender is performative
Mass-market romance
Is heteronormative"
– @sfgnyc#AcademicValentines

— Shit Academics Say (@AcademicsSay) February 10, 2016
Performative allyship
https://www.facebook.com/YFNSJW/posts/1995533293999768
That meme (which I got a little bit wrong)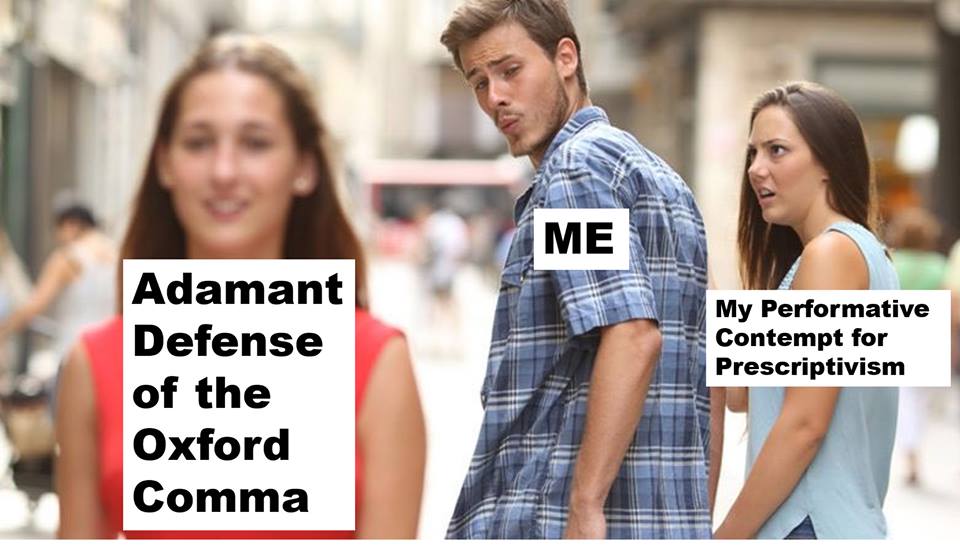 My friends coined a word: hepeated. For when a woman suggests an idea and it's ignored, but then a guy says same thing and everyone loves it

— Nicole Gugliucci (@NoisyAstronomer) 22 September 2017
How The Women On Obama's Staff Made Sure Their Voices Were Heard
http://www.huffingtonpost.com.au/entry/how-the-women-on-obamas-staff-made-sure-their-voices-were-heard_us_57d94d9fe4b0aa4b722d79fe
Lingthusiasm Episode 11: Layers of meaning – Cooperation, humour, and Gricean Maxims
http://lingthusiasm.com/post/164303700686/lingthusiasm-episode-11-layers-of-meaning
---
Show tunes
Find the tracks we play on the RTRFM webpage for this episode.
Image credit: https://www.shh.mpg.de/608548/creole-languages